RENOVATIONS AND HOME EXTENSIONS
Building High Quality House Renovations and Extensions
MELBOURNE RENOVATIONS AND HOME EXTENSIONS
As one of Melbourne's leading home extension builders, Constructpro applies the same standards to renovations and extensions, that we apply to our new home builds. With decades of building experience, we can help you design and build an exceptional and well-integrated renovation or extension to your home. 
Most importantly, your needs and wants are our priority and we will tailor our service to suit your vision. We will work with you to ensure your expectations are exceeded when the project is completed. 
Sometimes it makes sense to renovate and improve upon the house you already live in. Especially if you love your neighbourhood and local amenities.
Kitchen and bathroom renovations are one of the best ways to update an older property. For example, moving internal walls can create a sense of more space, especially in living and dining areas. A good home renovation can breathe new life into your property to cater for your growing family and changes in lifestyle.
One of the goals of good renovation design is to integrate the new build with the existing house. It needs to match the overall style of the house and compliment rather than dominate. Contemporary kitchen remodelling and bathroom improvements can considerably increase the liveability of your home i.e., consistent flooring, paint colours and wall finishes can help blend the old with the new.
The team at Constructpro can provide home renovation building advice and ideas to transform your home.
Building a home extension provides space and new living options for our clients. If you love where you live, a house extension builder like Constructpro can transform your house so it becomes like new.  
Popular home extension projects include: 
Second story extension for more bedrooms and living areas

 

Living room extension with outdoor entertaining area

 

Period home extension to expand the back of the property

 

Adding room for growing teenagers, an ageing parent or overseas visitors

 

Attaching a home office for working from home or running a business

 
A quality home extension adds long-term value to your property and can be a smart investment. Our design team can help find practical solutions for your needs and bring more luxury home to your home.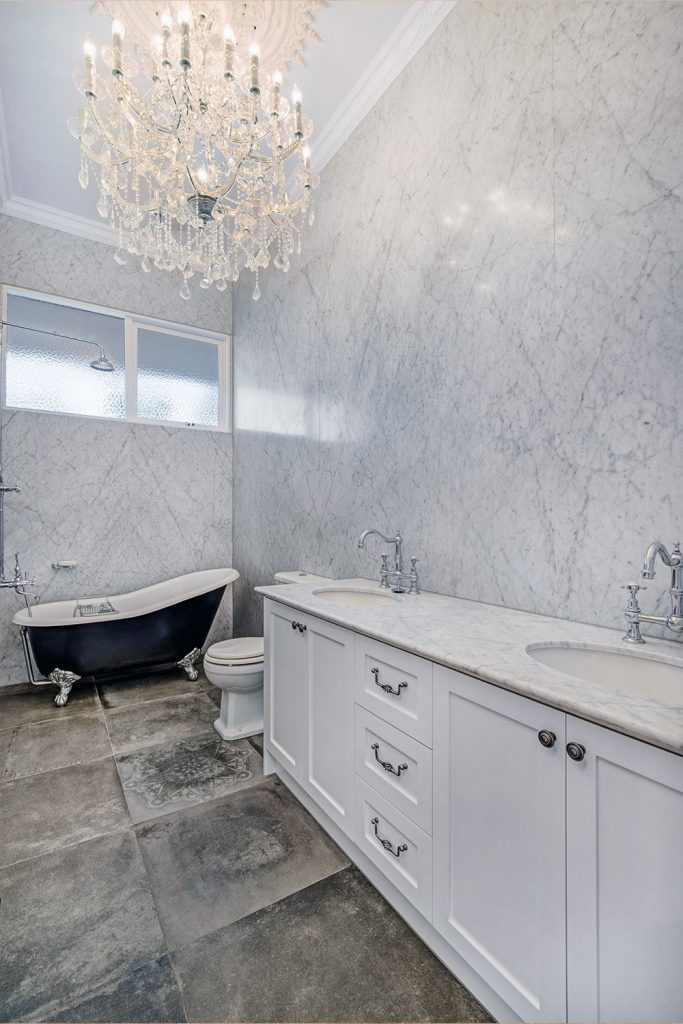 CONTACT OUR FRIENDLY TEAM
If you are looking for an experienced Master Builder you can rely on, then contact us today. Let us know a bit about your home renovation or extension project and we will schedule a discovery call to help bring your building project to life.
Choose the Right Builder with Confidence
WHY CHOOSE CONSTRUCTPRO FOR YOUR RENOVATION OR HOME EXTENSION?
The benefits of choosing us include:
We love to receive feedback from our clients because they express the value our building expertise brings to them in ways we just can't. Here are a few testimonials to help show how we may be able to assist you with your home extension or building renovation project.
LUXURY NEW HOME BUILDERS
I was recommended Constructpro by a friend. It was the best piece of advice I have ever received. Constructpro demolished the existing house, prepped the land to build the new house and then built our house from the ground up.
The team liaised with our pool construction company and our building surveyor, all while managing the project during the Covid shutdowns. Our experience with the Constructpro team was nothing short of fantastic. I thoroughly enjoyed working with the entire Constructpro crew and its subcontractors. There is no doubt that Claude has put together a very professional team. Any issues that came up were resolved quickly and in a fair manner.
We are extremely happy with our new home. The quality of the build is excellent, and we often get compliments about the quality from anyone who sees it. Emanuel, the on-site Project Manager, was excellent and ensured everyone who came to site did what was needed to the highest level of precision and quality.
We highly recommend Constructpro.
INSURANCE RECTIFICATION
Constructpro did a refit of our second storey bathroom to replace faulty waterproofing. All the trades were friendly, trustworthy and committed to completing their jobs to a high standard.
I was very satisfied with the result and would have no hesitation in recommending Constructpro.