OUR SERVICES – CUSTOM BUILDERS
Professional Construction and Custom Builders Services
OUR CUSTOM BUILDING SERVICES
Constructpro are custom builders for new residential homes, high end renovations and property extensions. Our services also extend to speciality building warranty and insurance rectification work as a preferred supplier to construction insurance companies. Constructpro supply commercial building services to our business and commercial clients. 
 For residential construction projects Constructpro designs and builds luxury and boutique homes across Melbourne. As high end builders, we pride ourselves on our renovations and extensions. Our broad experience enables us to provide you with new ideas for professionally renovating and improving your house. 
Constructpro's commercial building services extend across multi-use property developments and commercial retail projects.
Click the links below for more information about our services.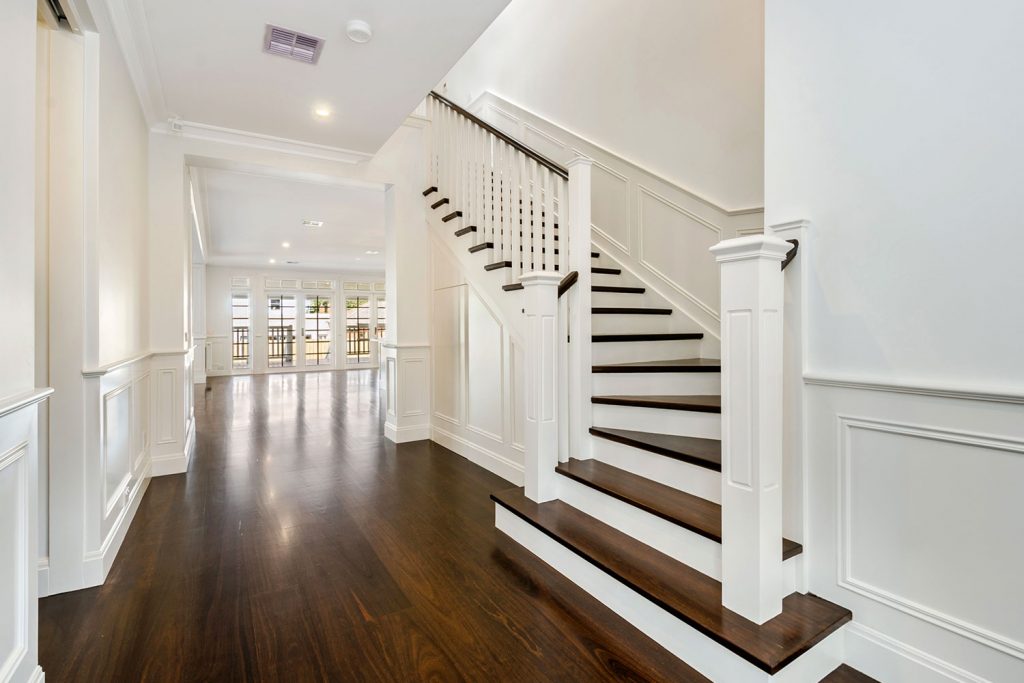 Constructpro supplies construction building design for residential and commercial projects. We also work with architect designed buildings and new house building designers to create your dream home. Our team can provide you with innovative building designs and solutions. Constructpro works in close collaboration with you and the designers to bring about a final design that will exceed your expectations. 
The initial discovery consultation is free and no obligation. You get to have a friendly chat with one of our team to see what is possible with your block of land, building site or construction project. We can then guide you in the next steps in the building design and construction process. 
The building and construction industry is regulated to help ensure safety standards and quality building practices are adopted by builders. Having industry standards also protects you the client when building a new home or commercial property.  
At Constructpro we follow processes endorsed by the Master Builders Association. This gives you peace of mind and predictable outcomes when working with us. 
Building Project Management
One of the most important skills in any building project is how you manage the project to be delivered on time and on budget. At Constructpro we have a tried and trusted building project management methodology that helps us manage risks and keeps things running smoothly. 
There are unforeseen circumstances that can delay any project such as supply chain issues, timber shortages, Covid restrictions, bad weather or financial delays. However, a well run project will anticipate many potential problems and communicate their likelihood and consequences to the client and others involved.  
Our strong and reliable supplier relationships and thorough understanding of building planning processes and permits helps us ensure your building or renovation project stays on track. 
PRE BUILD
Design, permits and contract, site preparation 
STAGE 1: BASE
Concrete slab or foundations, plumbing
STAGE 2: FRAME
Wall frames and roof trusses 
STAGE 3: LOCK UP
Brickwork, external cladding, roofing, doors, windows, electrical wiring
STAGE 4: FIXING
Plaster board walls and ceilings, skirting boards and architraves, internal doors, bathrooms, kitchen cabinets 
STAGE 5: COMPLETION
Painting, tiling, benchtops, mirrors, shower screens, benchtops, lighting, heating and cooling
SETTLEMENT
Appliances installed, quality and warranty inspections
CONTACT OUR FRIENDLY TEAM
If you are looking for an experienced Master Builder in Melbourne you can rely on, then contact us today. Let us know a few details about your project and we will schedule a discovery call to see how to bring your building project to life.