BUILDING NEW BOUTIQUE HOMES IN MELBOURNE
At Constructpro we pride ourselves on custom building not just houses but boutique homes. We do this by understanding what your needs are from the beginning and working with you during all stages of the construction process.  
We specialise in building boutique homes across Melbourne and have been doing it for over 15 years. Our attention to detail, excellent craftmanship, careful management of our highly skilled trades will ensure you are more than happy with the final product.  
The Constructpro team makes a commitment to keep you informed every step of the way. Good communication is usually a sign of a good builder and one who builds trust and relationships.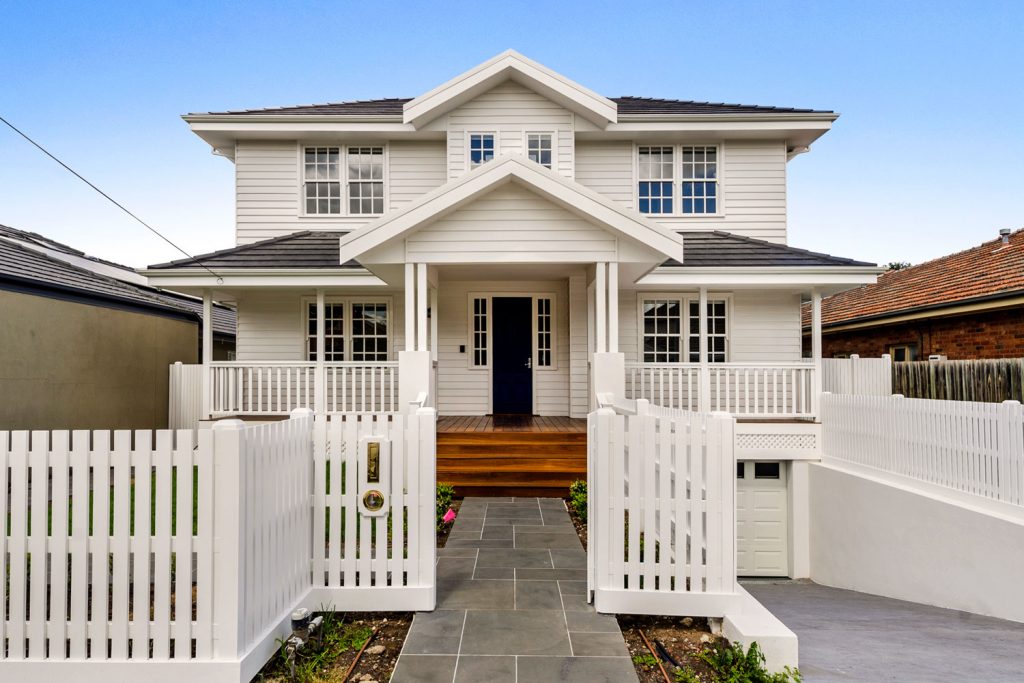 As luxury custom home builders, our homes are built to a high standard with superior designs and finish. The architectural approach needs to work for your: 
Lifestyle goals and your stage of life

 

Aesthetic tastes and quality standards

 

Block of land size, shape and slope

 

Future and ensure your home is an investment

 
We can work with an architect of your choice or use our team of trusted designers who know the level of quality we expect. We tailor the design and building solution to suit your needs and style. And to make the most of the light, space and unique aspect of your site. 
A great house design needs a great team to build it. Our tradespeople are some of the best in Melbourne with excellent building skills and attention to detail. And there is craftsmanship in everything they do. 
Green Homes and Environmental Efficiency
Constructpro is a Master Builders Green Living Accredited company. This means we apply industry best practice for sustainability in the projects we design and build. This includes: 
Energy innovation such as solar passive design, quality insulation, double glazing, LED lighting

 

Energy efficient structures and 6 star principles and regulations

 

Sustainable construction solutions

 

Recycling of materials and waste diversion from landfill

 
It is more important than ever to consider how you build your home for energy efficiency and reducing the impacts of climate change. At Constructpro we can help integrate the Master Builders Green Living philosophy and practices into your new home without compromising style and quality. 
CONTACT OUR FRIENDLY TEAM
If you are looking for an experienced Master Builder you can rely on for your new custom built boutique home, then contact us today.
Let us know a bit about your new home project and we will schedule a discovery call to see how we can help bring your building project to life.
CUSTOM BUILT BOUTIQUE HOME PROJECTS
We love to receive feedback from our clients because they express the value our building expertise brings to them in ways we just can't. Here are a few testimonials to help show how we may be able to assist you with your building project.
LUXURY NEW HOME BUILDERS
I was recommended Constructpro by a friend. It was the best piece of advice I have ever received. Constructpro demolished the existing house, prepped the land to build the new house and then built our house from the ground up.
The team liaised with our pool construction company and our building surveyor, all while managing the project during the Covid shutdowns. Our experience with the Constructpro team was nothing short of fantastic. I thoroughly enjoyed working with the entire Constructpro crew and its subcontractors. There is no doubt that Claude has put together a very professional team. Any issues that came up were resolved quickly and in a fair manner.
We are extremely happy with our new home. The quality of the build is excellent, and we often get compliments about the quality from anyone who sees it. Emanuel, the on-site Project Manager, was excellent and ensured everyone who came to site did what was needed to the highest level of precision and quality.
We highly recommend Constructpro.
INSURANCE RECTIFICATION
Constructpro did a refit of our second storey bathroom to replace faulty waterproofing. All the trades were friendly, trustworthy and committed to completing their jobs to a high standard.
I was very satisfied with the result and would have no hesitation in recommending Constructpro.